Residential Tinting Seattle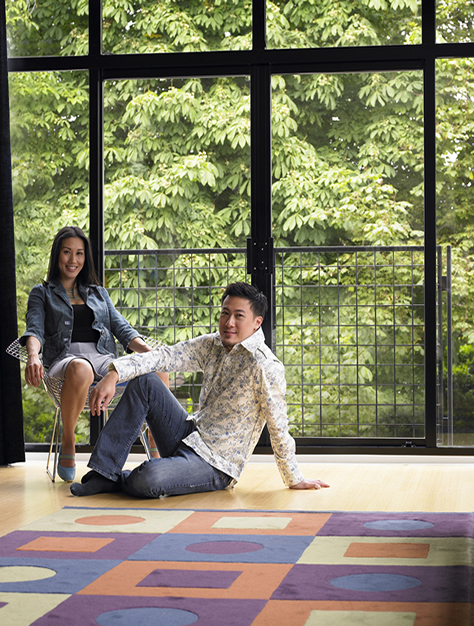 We are committed to providing our customers with the most extensive inventory of high-quality window film.
Window film is the one product that starts working for you the minute it's installed to your glass, offering benefits beyond your needs. Window tinting blocks 98 percent of damaging ultraviolet light and as much as 82 percent of uncomfortable solar heat, you can experience these substantial benefits:
Furnishing & Upholstery Preservation
Reduced Hot Spots & Glare
Improved Comfort
Balanced Climate
Reduced Energy Demands
Extended HVAC Life
Increased Privacy
Home Windows

Avoid the blinding light that kills your view while improving your home aesthetics. The wide variety of window film colors and shades offer exceptional solar performance while offering an affordable renovation solution. From privacy films to soft, neutral tints window films are the perfect complement to and building, regardless of size and architectural design.

TV & LCD SCREENS

By softening the effects of harsh direct sunlight, you'll no longer be plagued with the strong glare that often washes out computer screens, that also causes serious discomfort, You'll instantly feel impressive performance with significantly reduced hot spots and eye-straining glare – window film is the instant work environment enhancement.

Flooring & Furnishing

Even your flooring and furnishings are susceptible to sun damage. Window film offers significant protection from fading and deterioration due to its control of ultraviolet, visible light and solar heat transmissions – it;s like sunscreen for your property.

Climate Control

Solar heat pours in through unprotected windows, causing uneven temperatures, hotspots and a never-ending battle with the thermostat. But with the simple installation of window film, expect a cooler, more comfortable climate – with less strain on your HVAC system. Lower your operating expenses.

Artwork & Merchandise

You've invested serious money into your artwork and merchandise, don't let in lose its luster from sun exposure. Help archive your precious valuables and inventory with window tinting.